How to get two "new" shock absorbers supplied and fitted in 15 minutes for less than £70.00
I'd heard Joachim mention this several times whilst he was talking about the "dim and distant past" of the Harmony Technology but, when my rear shock absorbers "gave up the ghost" and I had an even bigger shock when I discovered how much it would cost to get two new ones for an 18 year old car the manufacturer of which ceased to exist some years ago, I had to ask him just how did he get the effect of the "repaired" shock absorber.
Well, it's very easy, just four simple stages, he said. So simple, that even I tried it!
Phase I. Jack up the car until the head of the shock absorber appears out of the sheath.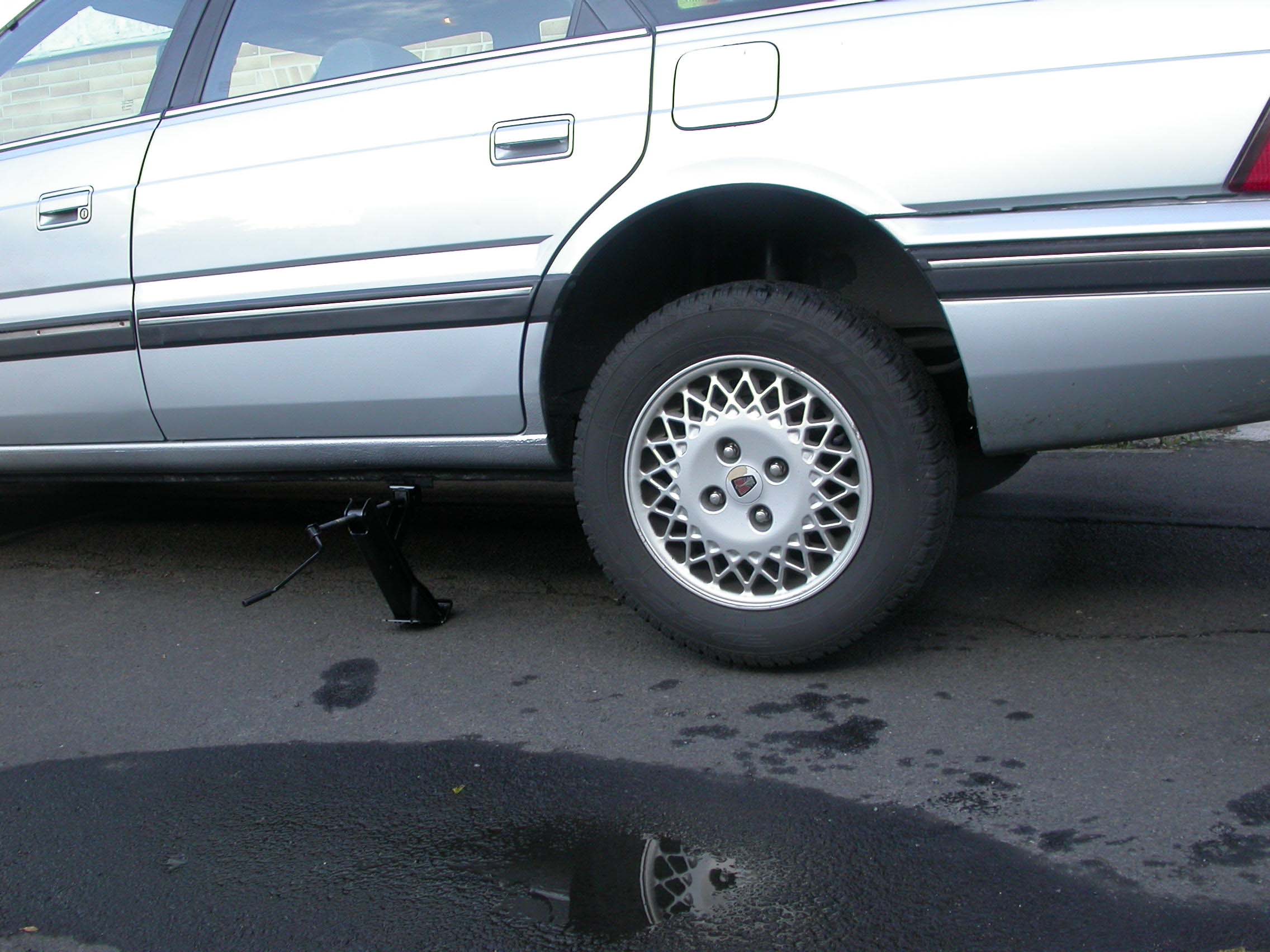 Phase II. Clean the top end of the shock absorber with a little raw alcohol (If you haven't got any to hand, the teetotaller society tells me that whisky will do the job just as well).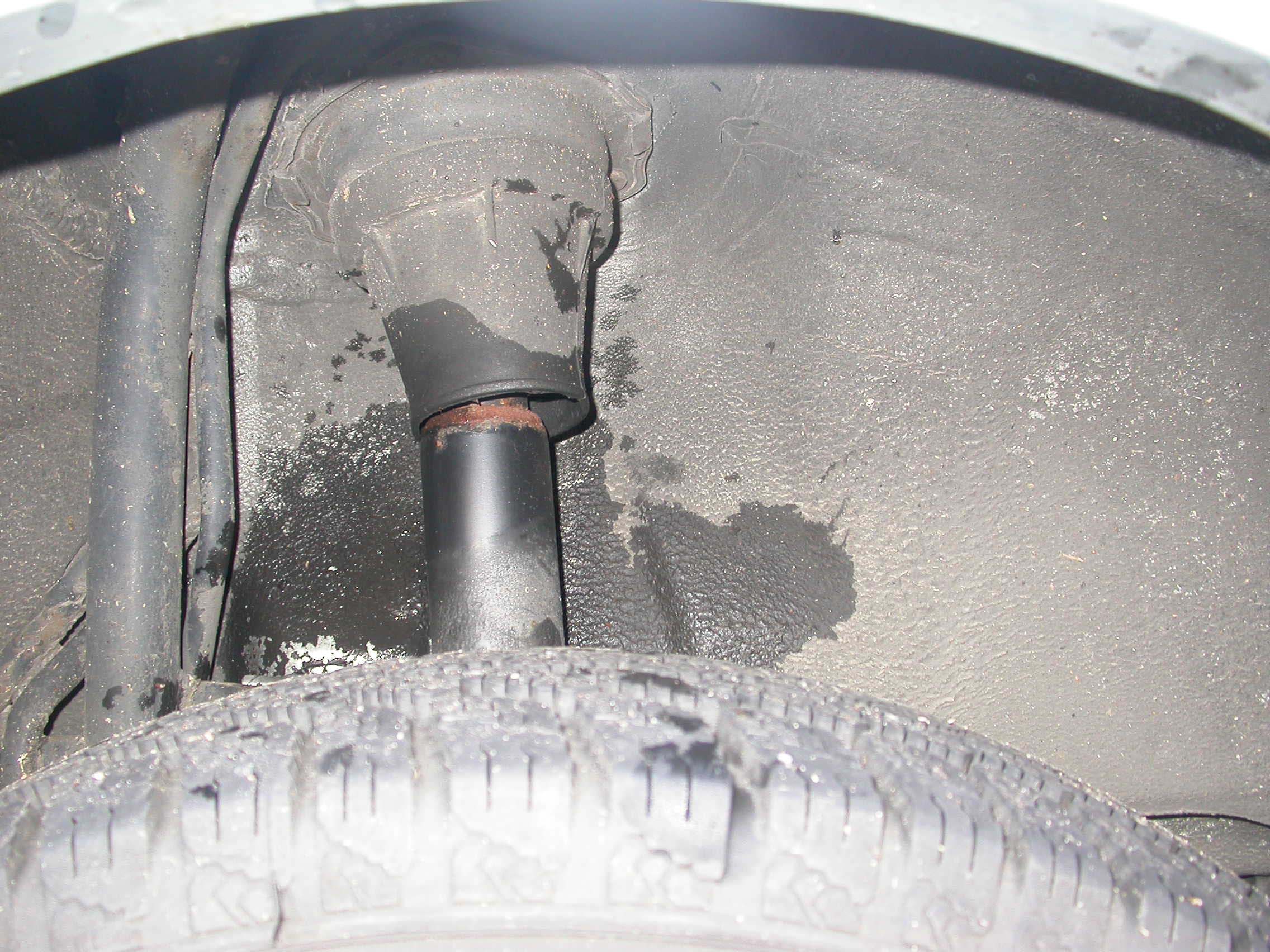 Phase III. Place a Harmony Phone Chip on the inside of a piece of duct tape.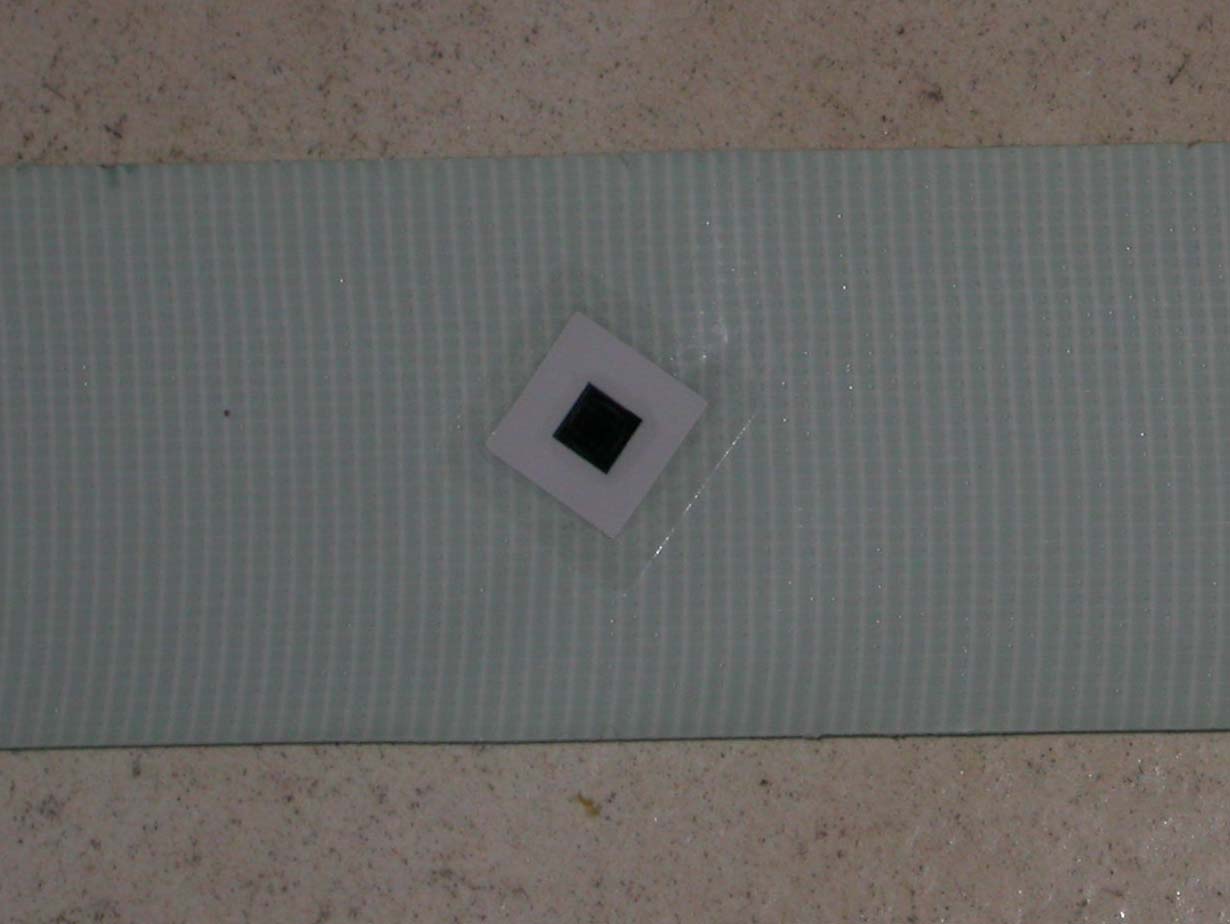 Phase IV. Wrap the tape with the Harmony Phone Chip around the top of the shock absorber.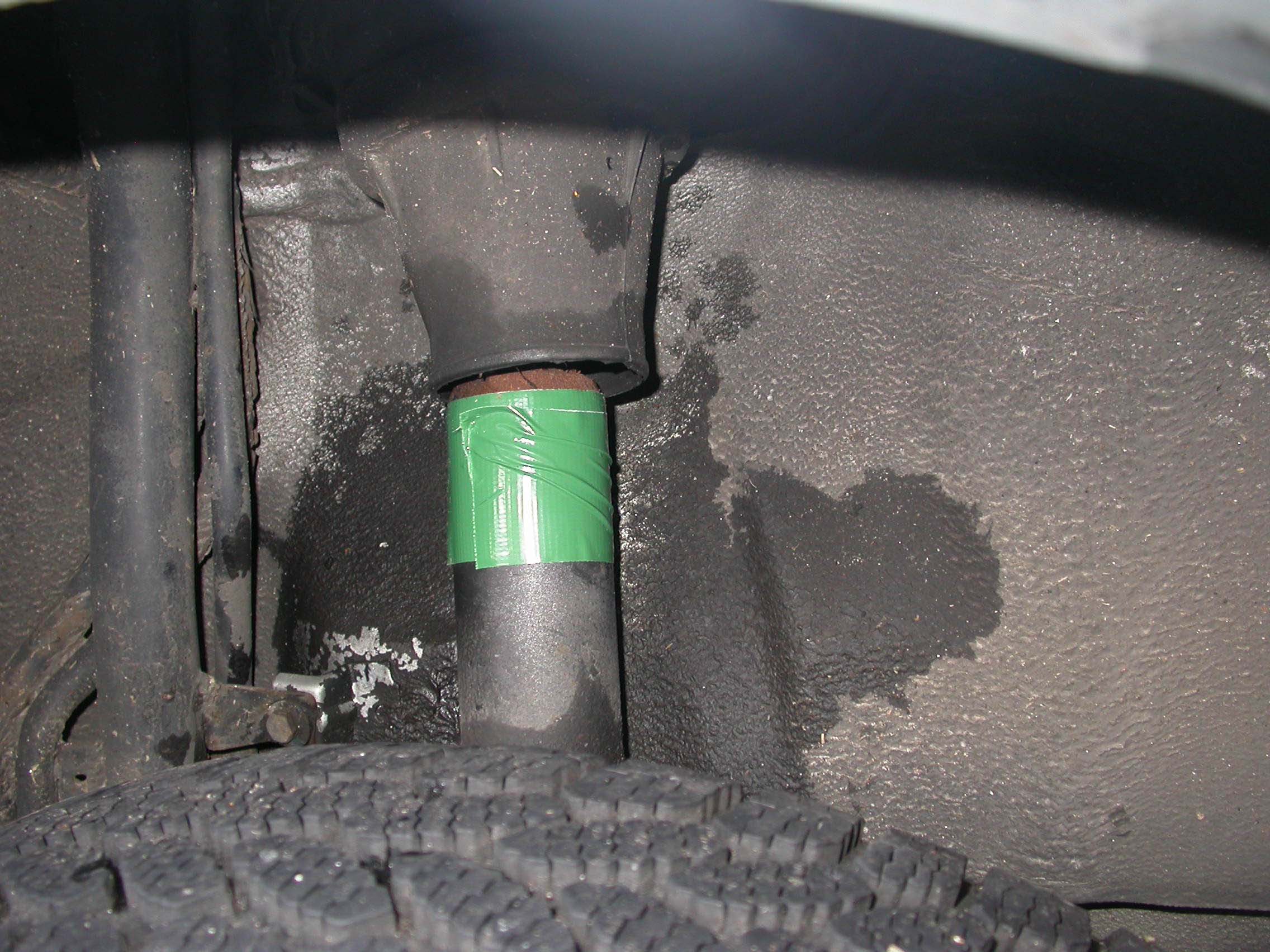 Phase V. Wind the jack down and put it back where you found it.
Now, I literally did both rear shock absorbers in about 15 minutes. The Harmony Phone Chips retail at £137.00 for a set of four, so the cost is £68.50 plus about 2 pence for the raw alcohol (we don't have whisky at home) plus a length of duct tape and a bit of old shirt that I was going to throw out anyway.
Now the proof:
Here is the scan of the shock absorber test carried out at the government testing station before the Harmony "correction".
Click on this link and you'll get it full screen.
I hope that, if you put your mouse over the picture and left click, then it will appear in maximal size.
The upper graph shows the left rear shock absorber and the lower, the right rear.
Below the graphs is a text stating that the shock absorbers are already seriously weakened (although not yet in the danger area) and should be replaced as a matter of priority.

***********************************

Same test station, same test bed, same test, same luggage, same amount of fuel, similar weather and temperature after 989 kilometres (612 miles).
Click on this link for full screen view
The automatic message qualifying the condition of the shock absorber now states that they are in good order.
How's that for Harmony Magic?

Want an explanation of what happened?
Joachim's back home on Wednesday and I'll ask him for you.
Blessed be.
Karma